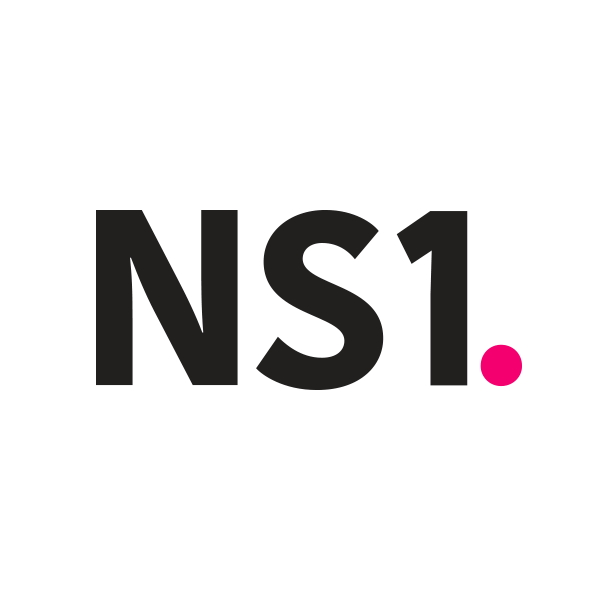 Enterprise Account Executive
About Us:
NS1 is disrupting the DNS and traffic management spaces. Our Managed DNS offering is powered by a world-class global network and deep traffic management technology that enables our customers to optimize their application's delivery and streamline their DevOps processes with our next-gen platform. Our Dedicated DNS offering lets our customers harness the power and flexibility of our groundbreaking DNS platform in their own network or in the cloud. And our Pulsar offering enables our customers to manage their application's traffic based on what really matters to them using real-time performance data captured from actual end users.
Our customers include some of the biggest properties on the Internet, such as Yelp, Imgur, LinkedIn, Pandora, Salesforce, Lexmark, Dropbox, OpenX, Catchpoint, and more.
Responsibilities
Identify, prospect, and develop new customer relationships with Enterprises including Fortune 1,000, Global 2,000, and Alexa 5,000

Accountable for driving new business and meeting or exceeding sales goals

Manage all aspects of the sales process (prospecting, sales meetings, product demos, proofs of concept, proposals, negotiations and account management)

Work closely with technical Solutions Architects throughout the sales process to identify and solve a prospect's/customer's challenges

Develop and execute an account plan to drive revenue and market share in a defined territory

Oversee account management for closed accounts, identify upsell opportunities and drive additional revenue

Attend trade shows, conferences, and meetups 
Requirements
Minimum of 3-5 years technical sales experience (SaaS or infrastructure preferred) with a history of exceeding sales quotas

Bachelors degree or equivalent

Experience in consultative enterprise solution selling

Strong hunting and prospecting skills

Proven ability to close sales and manage an accurate pipeline and forecast

Comfortable leading face to face customer meetings and presenting to an extremely technical audience

Strong communication (written and verbal) and organizational skills

Ability to travel for customer meetings and conferences

Comfortable in a fast paced startup environment and able to thrive with limited oversight

Salesforce.com or other CRM experience
Working @ NS1
We're a small, well funded startup with a casual work environment and strong work ethic. There's a lot to do so we keep meetings and process to a minimum. We're headquartered in NYC's Financial District. We like to have fun, but skip most of the fancy startup gimmicks (fresh beer yes, gourmet chef and afternoon yoga no). We prefer candidates local to NYC or SFO, but will happily consider well qualified remote employees.
We offer:
competitive compensation (salary and stock options)

medical, dental, and vision

commuter benefits

401k

flexible hours and time off
NS1 is an equal opportunity employer.
Read Full Job Description