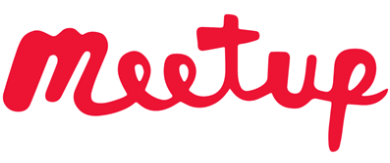 Content Strategist Lead
At Meetup, our goal is for you to do more of what you love. We have 27+ million passionate members across 180 countries who depend on us every day. Fresh from our fun and friendly redesign by Sagmeister & Walsh, we're seeing a boost in use of our site and new mobile apps.
At work, we enjoy the best of both worlds: an established and profitable company with the spirit and soul of a startup. At heart, we believe in a world of real, local, face-to-face community. To achieve maximum impact on lives, we live by these values: be brave and bold, change the company, debate and decide, empower everyone, futurize, and, most of all, Meetup!
To lead content strategy at Meetup, you'll work with product managers, designers, and engineers to revolutionize the way we use words. You'll share your vision and be involved from concept to execution to announcement - engaging team members, users, and organizers at each step. It's a thrilling and pivotal time for us to place the power of words in experienced hands.
As Content Strategist Lead, you will:
Partner with product and design teams throughout the product lifecycle to focus on content strategy, UX writing, taxonomy, localization, and new feature announcements.

Plan, write, and edit content for app and web experiences from a human-centered, design-thinking perspective.

Editorially curate content to improve discovery.

Craft smart, newsy, fun iOS/Android app push notifications that delight and engage.

Collaborate across teams to create, refine, and ensure consistency of Meetup's brand voice.

Create new taxonomy for topics, categories, and Meetups.

Futurize Meetup's style guide and evolve rules around tone and language usage.

Design and implement lightweight processes for content strategy and development.

Embrace Meetup's experimentation-centric culture to push boundaries and test copy variations in our usability lab.

Evolve an understanding of what messages work with different groups and why.

Hatch new ideas to make a continuous impact with words.
Ideally, you'll possess:
7 years' experience as a Content Strategist or UX/Product writer, working both independently and cross-functionally in a product/tech company.

A portfolio with samples of great product, UX, email, and mobile app content, including micro-copy and push notifications.

Hands-on experience with A/B (split) testing on a product team or in a mobile-first product environment.

A collaborative work style that allows you to write evolving content to deadline.

Experience in making and scaling the voice of a digital product.

An ability to translate ideas into jargon-free, thoughtful, and concise copy.

Sensitivity to the relationship between copy, information hierarchy, graphic design, and typography.

A yen for designing human interactions that enchant, engage, and empower end users.

Curiosity, drive, independence, humility, and a sense of humor.
Meetup welcomes applicants from all backgrounds. We like working with amazing people who care about each other and real world change. If this role excites you, tell us your story and send along a link to some writing samples.
Read Full Job Description