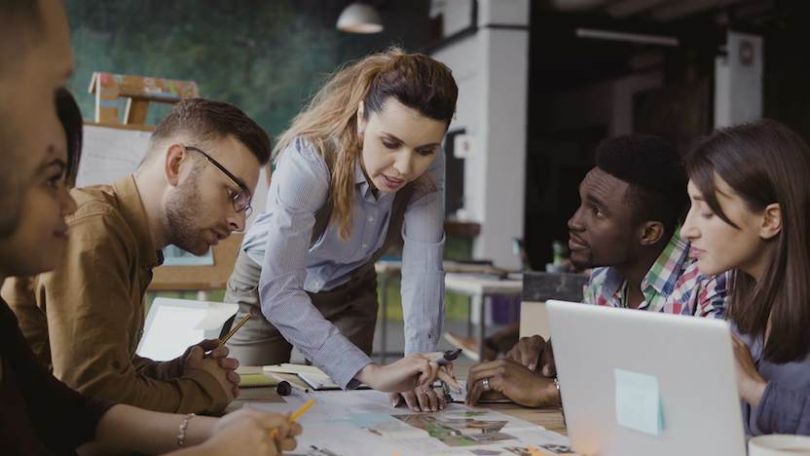 The holidays are normally a hectic time of year spent tying up loose ends and planning vacations — unless you're in NYC tech. For these seven executives, the end of the year will be spent learning all of the inner workings of their new company and setting strategies for the following year. See which companies are shaking things up.
Videolicious welcomed Ashley Deibert as its new CMO. Deibert comes to the video automation platform from Grapeshot, where she served as senior vice president of global marketing. Her experience is deeply rooted in marketing and tech, having spent more than 10 years in the industry. In her new role, she will be responsible for the growth of the company's partnership programs, enterprise adoption and more.
Breather, a coworking space provider, announced several new hires, including Interim Chief Financial Officer Mark Frackt. This announcement comes soon after the startup's $54 million funding round in June. Frackt joins Breather from BuzzFeed, where he served as CFO and doubled the company's profits. In his new role, he will oversee the company's growth strategy and inform its financial decisions.
SaaS operations management platform BetterCloud welcomed Kristi Faltorusso as vice president of customer success months after raising a $60 million funding round. Previously serving as the global director of enterprise customer success at Sisense, Faltorusso will be responsible for customer engagement, adoption, retention and growth. She brings with her a decade of customer success experience. [Press release]
Manuel Martinez-Herrera joins BetterCloud as vice president of legal affairs after serving as vice president of legal and compliance and corporate secretary at Namely. Martinez-Herrera has 15 years of experience in the legal and compliance, and will call on his experience in his new role. He will be responsible for legal, compliance and regulatory strategy at BetterCloud.
BetterCloud welcomed Carlos Batista to the executive team, where he will serve as the vice president of security. He was previously at SunTrust Bank, and brings with him 20 years of experience in the information security industry. In his new role, he will be responsible for strategy and program management, product security, security operations, risk and compliance and physical security. 
Mat Rider joined BetterCloud as the vice president of marketing after serving as the global director of marketing at MongoDB, where he led the marketing team through the company's IPO. At BetterCloud, he will oversee the expansion of the marketing team and brand equity.  
Lorna Hagen is now the chief people officer at HR platform Namely. Previously, Hagen held the same role at OnDeck, where she oversaw all of the company's HR and talent management duties. She'll call on her 20 years of relevant experience to move Namely forward and maintain its role as a thought leader in the HR space.