Launching your tech startup is just the beginning. Even after you come up with a great idea for a service or product and spend years developing it, your team is responsible for updating it as the industry evolves. Built In NYC talked to a few techies who work behind the scenes at their companies to keep their technology fresh and valuable for their expanding customer base.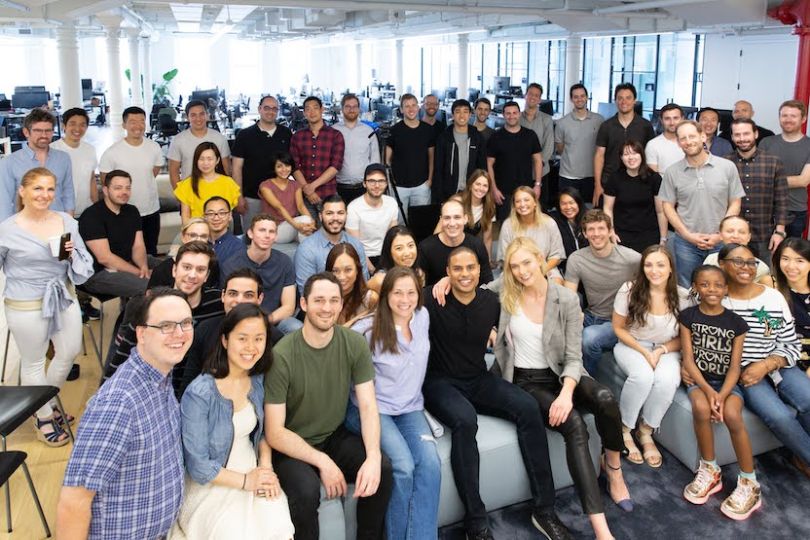 Software Engineering Manager Brian Armstrong was one of Cadre's first engineers. He's worked at the company for three years, and has seen it go from a bare-bones platform to one that real estate operators swear by.
What was Cadre like when it first launched?
Cadre started with a belief that institutional-quality investments in assets like real estate should be accessible to everyone. To that end, we're building a two-sided marketplace that connects investors to highly-vetted commercial real estate opportunities. We believe that, through technology, we can eliminate the friction involved in investing in alternative assets, just like other marketplaces have removed friction from, say, getting a ride or renting a vacation home.
We started working on the investor side, building an online experience allowing investors to quickly and easily invest in assets. The first version of our platform was pretty bare-bones, but it proved our hypothesis that investors want to manage their real estate investments with the same level of simplicity, transparency, and ease-of-use that we've become accustomed to in quality consumer tech products. There was a lot of manual work that went on behind the scenes to power the initial experience, but seeing investors actually adopt the platform and give glowing reviews of the experience convinced us we were on the right path.
How has the industry's evolution caused Cadre to change?
Cadre has been remarkably consistent about its mission to broaden access to institutional-grade investment opportunities. We're not one of those companies that survives a near-death experience and changes direction mid-way through. Instead, we've methodically made the platform better in three core areas: First, we've made it seamless for investors to invest and manage their portfolios. Second, we've made our internal operations teams more productive through internal tools; and third, we've helped operating partners manage buildings more efficiently through data validation and analysis.
What are your hopes or plans for future improvement?
Over the past six months, we've intensified our investment in building tools for operating partners and our internal asset management team. We're at a level of maturity on the investor side where, while we still have lots of things to build, the platform has traction and is working pretty smoothly. On the operator side, we're really just starting to see the benefits that technology can provide. For example, being able to automatically validate years of operational data from buildings, as well as surface invalid or inconsistent data. This leads to being a better capital partner because we're able to more accurately underwrite assets and eliminate inefficiencies in operating them.
Real estate operators who manage buildings on a day-to-day basis are really hungry for technology that can improve the way they do business. It's not uncommon for even simple things, like getting approval from a fund manager to make repairs at a building, to take weeks. Eliminating inefficiencies like this is better for operators, better for investors and better for the occupants of the building.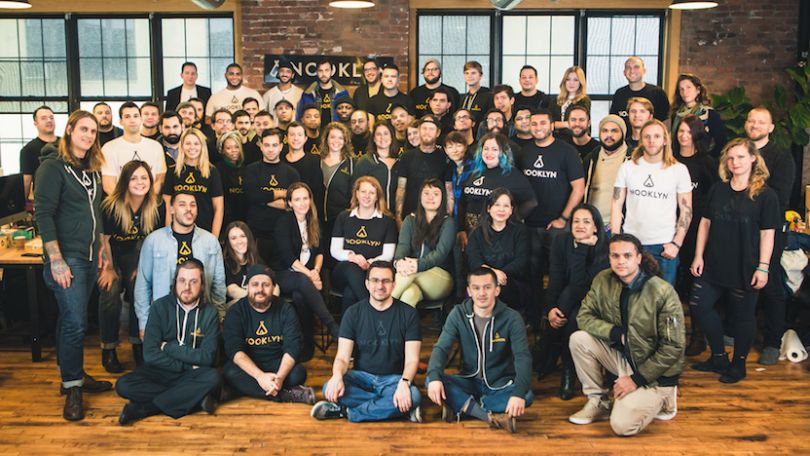 Chief People Officer Noble Novitzki has been with real estate platform Nooklyn for four years. During that time, the technology has evolved in a number of ways, with various capabilities that increase engagement and user experience.
What was Nooklyn like when it first launched?
Four years ago, the website — designed by our now-CFO Moiz Malik — was an apartment search engine with a great logo and color scheme, inspired by Wu-Tang Clan. The basic idea of the platform was transparency: Real apartments, real photos, real prices and the phone number of an agent available to show right away. Nooklyn agents were able to individually upload new listings and photos in real time — even from mobile. With constant updates, renters could search confidently. A lot of the attention to design and layout that makes the site appealing to use was already there in 2014.
How has the industry's evolution caused Nooklyn to change?
Nooklyn has since added a number of features, including "Rooms and Mates," a secure, free peer-to-peer roommate network; "NooklynPay," which allows secure payments to be made over the platform; "Nooklyn Stories," which offers relevant content, and so much more. We've also launched an iPhone app and are optimized for iPad.
What are your hopes or plans for future improvement?
Our mission is to fix the process of finding apartments by allowing people to explore, ask questions, find roommates, apply and pay in one place. We're currently launching a dashboard to make the process even simpler, and many other innovations are coming, including additional peer-to-peer functions that help people navigate neighborhoods.
CEO and Co-founder Gil Addo helped launch healthcare tech startup RubiconMD in 2013, and he oversaw the technology evolve from a basic, "manual-at-times" platform to a robust giant that medical professionals across 150 specialties rely on for their business needs.
What was RubiconMD like when it first launched?
After meeting my co-founder Carlos Reines, we set out to remove the greatest barrier to specialized care: access. So we created RubiconMD to give primary care providers access to same-day eConsults fulfilled by top medical specialists from all over the world. The first prototype of RubiconMD wasn't as automated as it is now. Occasionally, someone on the team would even be working on the backend to route certain requests manually. Now the entire process is automated so providers can submit eConsults and receive insights quickly — usually within a few hours — to improve their care plans.
How has the industry's evolution caused RubiconMD to change?
Healthcare is slow to incorporate new technologies, so we knew from the beginning that part of our focus would be on helping health systems adopt RubiconMD. While we're always working to make our product better and faster, the industry has really taught us that we need to work directly with physicians to implement RubiconMD as part of their daily workflow. We have our Chief Clinical Transformation Officer Dr. Nwando Olayiwola work with providers and clinics to help them learn the basics of our platform and how it can be used to get the best results for patient care while saving time and money.
What are your hopes or plans for future improvement?
Currently, we have access to over 700,000 eConsults from top specialists across 150 specialties. We plan to build product infrastructure using AI and other advanced technologies to leverage these insights to further cuts costs, streamline care and improve outcomes for patients.