All work and no play? Not at these tech companies.
You may think that engineers, working on similar projects and coding the same languages, all have similar interests, but these technologists prove stereotype wrong, sharing what makes engineers one of the most diverse bunches out there. Built In NYC spoke to some of New York City's top tech teams to learn what inspires engineers when they're away from their desks.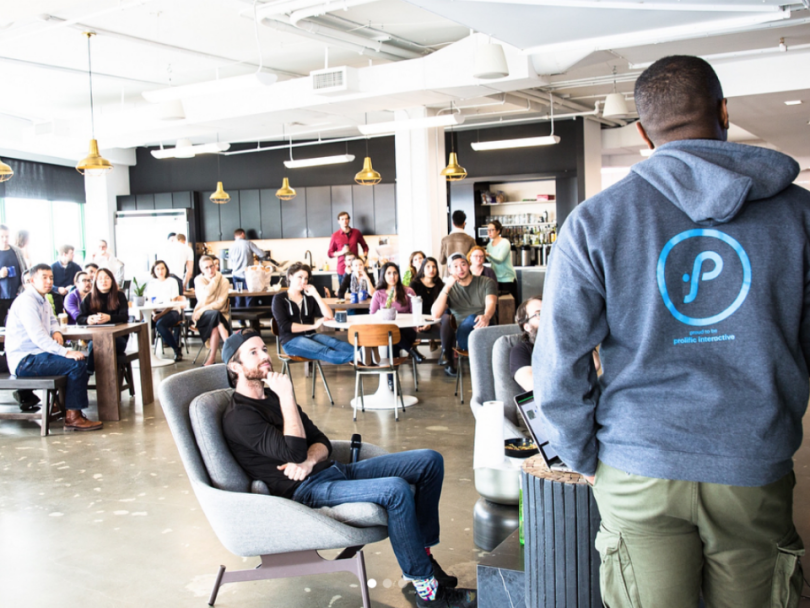 At Prolific Interactive, mobile-focused engineers build iOS and Android-friendly applications for leading brands like Saks Fifth Avenue, Sephora, SoulCycle and more. Lead engineer Norman Mohi told Built In NYC how his lifetime of soccer-playing has shaped his work as a technologist.
Tell us about your favorite hobby. How long have you been doing it?
My favorite hobby is soccer, and I've been playing since I was 6 years old.
How does this activity help shape who you are as an engineer and vice-versa?
Team sports like soccer teach you how to work collaboratively as a group to achieve a common goal. An essential part of my role as an engineer is being able to think outside of the box and develop solutions as a team. Having that mindset is just as important in my job as it is when I'm playing team sports. The success of a team, sports or otherwise, requires the ability to engage with people, communicate effectively, encourage, build consensus, and lead effectively when required. My people skills have developed over the years as a result of these kinds of interactions, both in my sports and work teams, and I hope they will continue to grow.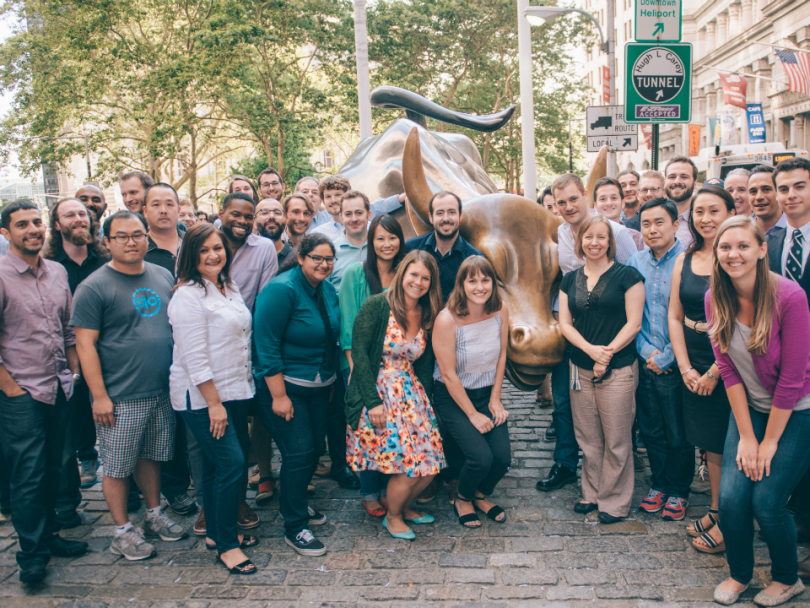 Olo helps empower restaurants to take control of their ordering, delivery and pickup processes with custom-built pipeline management platforms. Olo's stylish and uniquely branded platforms seamlessly integrate with existing sites and in-house POS systems. Software engineer Smita Patankar told Built In NYC how she spends her free time when she's not programming.
Tell us about your favorite hobby. How long have you been doing it?
I spend a lot of my free time screenwriting and comedy writing, mostly for my own entertainment. Almost three years ago, I took a screenwriting class just for fun, and it turned out to be something that I really enjoy. In fact, my former classmates and I meet weekly to discuss any projects that we may be working on. I've written several sketches, some about living in New York/Brooklyn as a twenty-something woman, a potential web series about horrible roommate situations. I'm working on a feature-length screenplay about a mother and daughter going on a cross country road trip. To stir the creative juices, I've also taken a few improv comedy classes, which were also a ton of fun, and helped me think more about how I wanted to structure my comedy writing.
How does this activity help shape who you are as an engineer and vice-versa?
Writing helps me to understand situations from the perspectives of different people. This is a tool that I can and do definitely apply to my career in engineering. I often have multiple requests coming in from different parties, and it's important to understand the request from our perspective as the engineering team, but also from the perspective of the product team and the customer success team, as well as the end user of our product. By understanding and taking into account all of these perspectives, we can build a quality product that does what it's supposed to do and give our users a great experience. Beyond that, I think writing and comedy are very helpful for building great communication skills, which are important for any job.
Being an engineer shapes my writing as well. I have found that I come at writing from a fairly analytical perspective. The structure of a story is particularly important to me, and I tend to feel that the my story needs to be as logical as possible. Also, I often use my own experiences as fodder for my writing, so my characters are likely to be engineers or in some sort of technical field. I think, especially as a female engineer, this adds a perspective we don't see much, particularly without all the flourish of a big budget film where engineers are constantly "hacking into the mainframe" in very high pressure situations. Which is fun and all, don't get me wrong, but I think it's also valuable to see engineers just sitting around and talking about trivial things, both technical and nontechnical.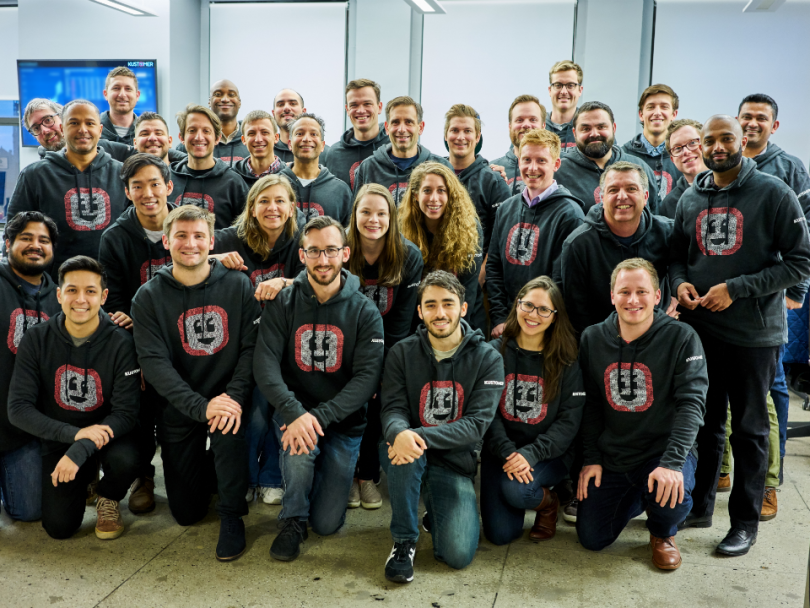 Kustomer helps some of the coolest retailers (think Glossier, Outdoor Voices and more) build and maintain real relationships with their clients through a platform that manages customer orders, conversations and analytics. Implementation engineer Katrina Rodriguez told Built In NYC how her time away from her desk inspires her work at Kustomer.
Tell us about your favorite hobby. What is it? How long have you been doing it?
My hobby is cooking. I have been cooking for the last five years.
How does this activity help shape who you are as an engineer and vice-versa?
It's helped shape me as an engineer because I try to learn new ways to cook efficiently. I'm open to trying new cooking techniques and seeing how it changes the end result. I take a similar approach to engineering. I like to try different techniques to improve my programming or use engineering to automate everyday tasks.