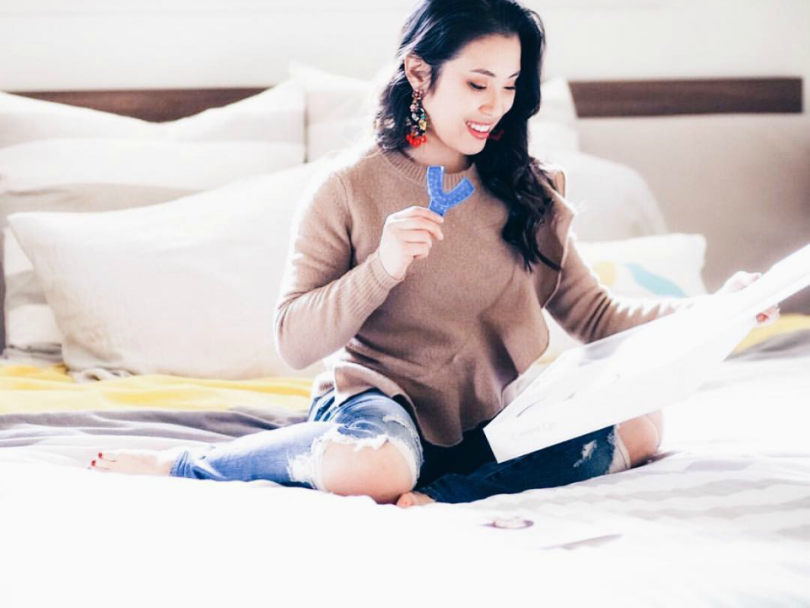 "Smiling projects confidence and approachability in a variety of important situations," said Candid co-founder and CEO Nick Greenfield. "Whether it's a job interview, a first date or just walking down the street, a smile speaks volumes." Inspiring that confidence is precisely what Candid hopes to achieve with its line of direct-to-consumer invisible aligners, which provide a smile-perfecting alternative to traditional metal braces.
Though Greenfield and co-founder Bobby Ghoshal established Candid as recently as 2017, the company has already secured $15 million in funding, and their unique business model has proven a hit with consumers, who have embraced the at-home treatment.
"When you're self-conscious about your smile and the way your teeth look, it has the ability to impact your life — from relationships to work opportunities," said Greenfield. With Candid, straightening your smile is as simple as sending Candid a model of your teeth and subsequently receiving custom aligners in the mail.
When you're self-conscious about your smile...it has the ability to impact your life."
It's likely, though, that what Candid fans love most (besides their sparkling pearly whites) is the cost. "Candid's price point is far more accessible for the average consumer compared to in-office treatments," explained Greenfield. With traditional Invisalign, patients can expect to spend an average of $5000 (or more). With Candid, total treatment costs are kept at $1900 — not to mention the time and hassle saved without frequent orthodontist visits.
For those concerned that an out-of-office treatment might not uphold the high standards of medical professionalism, Greenfield said you should not fear. "Candid's network consists only of orthodontists, who have extra training, and specialize in smile redesign." What's more, Candid is also working on specialized advances in telemedicine to ensure that both doctors and patients never miss a beat while giving or receiving treatment.
Despite the rapid success already achieved by the young company, Candid shows no signs of slowing down in 2018. "This year we plan to offer Candid to as many people as possible," said Greenfield. "We hope to serve customers in every state."
Not only will Candid's audience grow, but the company itself has plans for expansion. Currently, Candid is scouting locations for a second office outside of its New York City headquarters.
When you think fashion and beauty meets tech — you think New York."
Still, NYC-based fans of Candid should not fear, as Greenfield revealed the company also has plans to expand their current footprint in the Union Square area. Overall, the company anticipates it will hire 15-20 new employees in the coming months.
"New York is an amazing city with a vibrant, diverse population of young people who are tech-savvy, seek innovation in beauty and self-improvement, and who are also cost-conscious. And we want in!" Greenfield said, explaining why the city is the perfect place for a company like Candid.
"When you think fashion and beauty meet tech — you think New York. We want to help New Yorkers feel confident about their smiles."