Working for a startup isn't for everyone. 
Oftentimes, startup life can translate to long hours, job instability and handling responsibilities way outside of your job description.
On the other side of the coin, working on something you're passionate about with a team that's equally dedicated creates a camaraderie not often replicable at big corporations. While your job security at a startup may be up in the air in the short term, you also have the long-term potential of being part of the early team that created an industry-changing business. And wearing many hats might be challenging — but it also allows you to learn new skills outside of your comfort zone or experience.
To that end, a career in startups certainly has its appeal.
We sat down with some local startup employees who took the time to explain to us why they chose the startup life, and why it's been rewarding.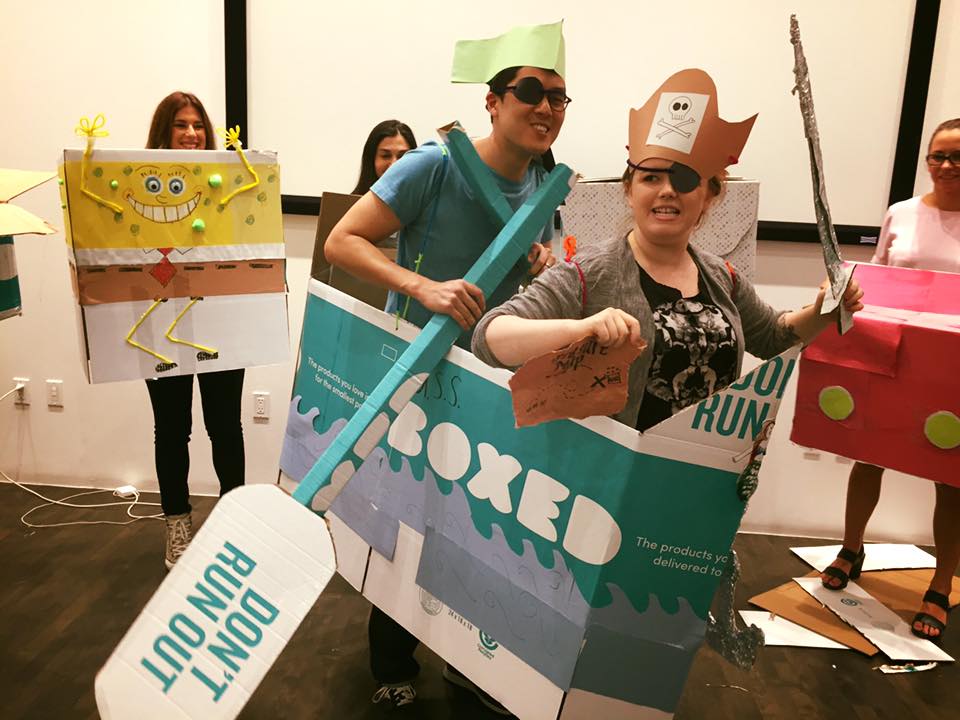 Boxed offers bulk-sized deals on everything from groceries to beauty products, which get delivered straight to your doorstep. Think Costco for twentysomethings. We spoke with Boxed's Chief Marketing Officer Jackson Jeyanayagam on why he chose to work for the startup.
What were some of the factors that made you want to work at a startup?
I was excited to jump head first into startup world because it felt like I could have more of an impact. During my entire 17-plus year career I have only worked with Fortune 500 brands, either internally or from the agency side. In every case, while I learned a lot, often times I just didn't feel the impact of my work or ideas at the level that I wanted to. I also love the pace of the startup world because you know it's solely because you are trying to build something great (while disrupting a few of those traditional organizations).
What's the most rewarding aspect of working for a startup?
It's definitely a foxhole type of environment. We are in this together at Boxed and everyone is working very hard because we are all truly dedicated to the mission. Because of that, it's impossible not to have a bond with each and every person you sit next to. We all know how difficult and challenging it can be but yet we all come back, working even harder, day after day. It's a pretty spectacular feeling that I've never felt before — at least not throughout the entire organization. I guess this is why people get so addicted to startup life — and I've only been here seven months.
What has been your favorite 'startup moment' so far?
We recently hit a major milestone in daily sales and the enthusiasm that everyone around the company shared was very contagious. It was amazing to see the excitement in everyone's face from the legal team to HR to operations to marketing, and so on; but what made it even more special was that we all know this is just the beginning — there are many more firsts to come, which is something that's hard replicate at a 20-plus-year-old company; eventually, there are only so many more firsts to be achieved.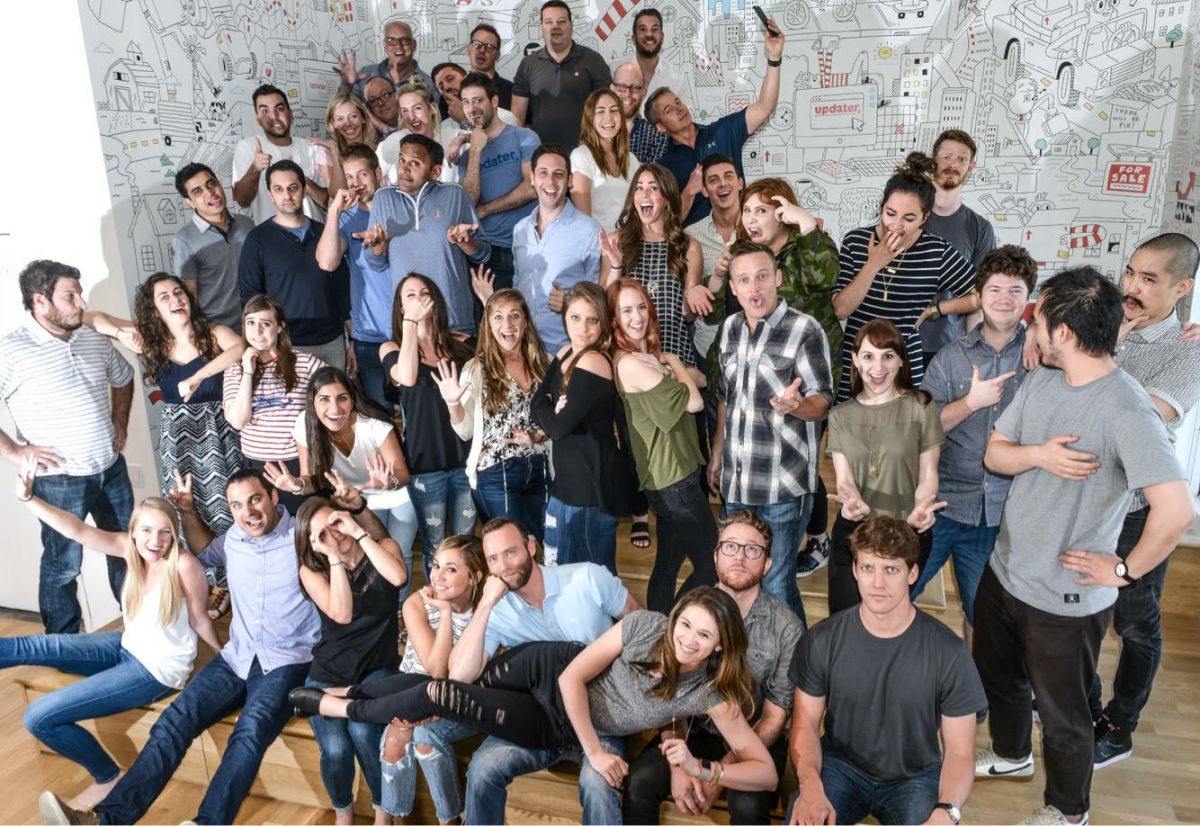 Updater is revamping the moving process. The company's technology takes care of things like transferring utilities, updating accounts and records, setting up mail forwarding and all of the other details that make moving such a pain. We spoke with Updater Product Manager Ian Cohan-Shapiro on his startup experience thus far.
What were some of the factors that made you want to work at a startup?
Prior to joining Updater I started a company, Diastora, and before that I worked at Google. I loved both, but I learned a lot more in shorter period of time at Diastora. We were small and nimble. After Diastora was acquired, I wanted to work at a company where I could make a large impact and build high quality products quickly. Updater was absolutely the right company for that!
What's the most rewarding aspect of working for a startup?
In my previous life at Google, my work positively impacted a large number of people, but had a small impact on the Google's overall business. At Updater, my work positively impacts a large number of people and has a large business impact. That's an ongoing reward for me.
What has been your favorite 'startup moment' so far?
My favorite startup moment to date has been my current project at Updater — building one of our newest and most requested features from scratch. Talking to users, identifying their needs, and working with great engineers to build a product that users love.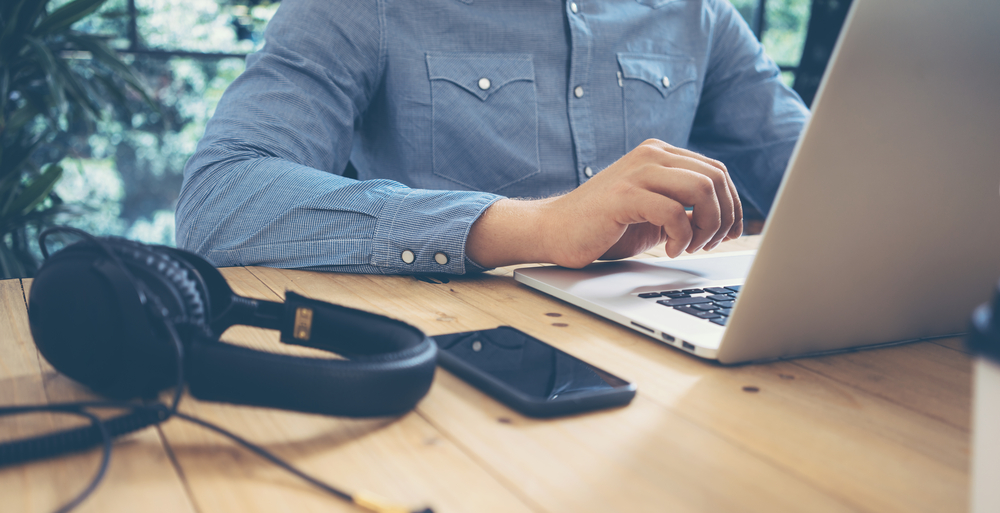 Overpass is an all-in-one web based communications platform that's still operating in private beta. The company lets organizations create and manage campaigns for customer outreach, track dispositions and monitor their teams. We spoke with Overpass software engineer Shmuel Zalmanov on why he likes working for the startup.
What were some of the factors that made you want to work at a startup?
I like the startup environment because of the opportunity to work with smaller teams and the less structured hierarchy. I enjoy meeting with the entire team on a daily basis, getting to know each other and really understanding what each person contributes.
What's the most rewarding aspect of working for a startup?
Working in a startup is rewarding because unlike in a structured corporate culture, I love the ability we have working in a fast paced startup to begin from the ground up, choose which tools best suit our needs, and utilize the latest technologies out there.
What has been your favorite 'startup moment' so far?
My favorite moment was seeing our first client using the system after putting in so many hours and days.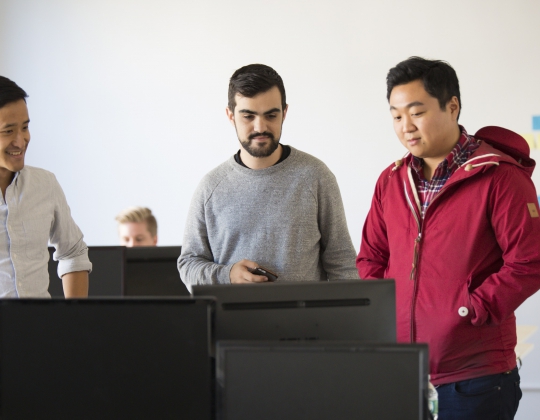 Quovo is a fintech company that provides connectivity and insights for millions of financial accounts across thousands of institutions. The company uses modular applications, industry-leading APIs and enterprise solutions to help connect fintech entrepreneurs, financial advisors and institutions to their clients' financial accounts. We spoke with Director Business Development Lauren Crossett, Software Developer Oleh Dubno and Marketing Associate Hayden Pirkle to learn more about their startup experiences.
What were some of the factors that made you want to work at a startup?
Lauren Crossett: It was less about the company size and more about the leadership and the team at Quovo. Everyone is all in working toward the same goal 24/7. You don't find that excitement or dedication when there are thousands of people in various departments with differing goals and agendas.
Oleh Dubno: At a startup you have more space to expand, learn and experiment. Working with ambitious, creative and smart people simply makes learning much better.
Haley Pirkle: I enjoy the fast paced, collaborative, and fun (happy hours, lunch scrambles, team events, etc.) environment that I think is really unique to startups. Most important to my decision to work at startups rather than tradition corporates is having a voice within the company. At Quovo, there is no such thing as a stupid idea or any sort of entrenched hierarchy. When I want feedback on a piece of content, I directly Slack the most relevant person, be they the CEO, a developer, or fellow marketer. I also like wearing t-shirts to work.
What's the most rewarding aspect of working for a startup?
Crossett: The most rewarding aspect is watching hard work pay off. Seeing prospects start reacting to you differently, seeing client's asking you to help with more and more of their key processes and becoming a trusted partner.
Dubno: One of the most rewarding aspects of working for a startup is seeing one's work have an impact on the end product.
Pirkle: Feeling that you actually make a difference and are helping the company grow. Rather than feeling like another cog in the machine at a large corporate, startups offer the opportunity to make a genuine and measurable impact on the company's growth.  
What has been your favorite 'startup moment' so far?
Crossett: My favorite start up moment as one that started off a bit intimidating. I was asked to sub in for our CEO on a panel at Data Disrupt. The other panelists were CEOs and co-founders from Xignige, XOR Data Exchange and Qineqt. Ultimately it was a great experience and I was able to share Quovo's point of view on major industry questions like data privacy, security and value.
Dunno: One of my favorite startup moments is, after putting in a lot of hard work on a project, hearing that the client loved the results.
Pirkle: I mistakenly came to the Quovo office three days before my official start date. After a couple baffled looks, I was quickly set up with a computer and a workstation, as if nothing was wrong. It wasn't for another week that anyone had the heart to inform me about my mistake. They even paid for me for the extra days!
Photos via Facebook, Shutterstock and featured companies. 
Know more companies that deserve coverage? Let us know or tweet us @builtinnewyork.