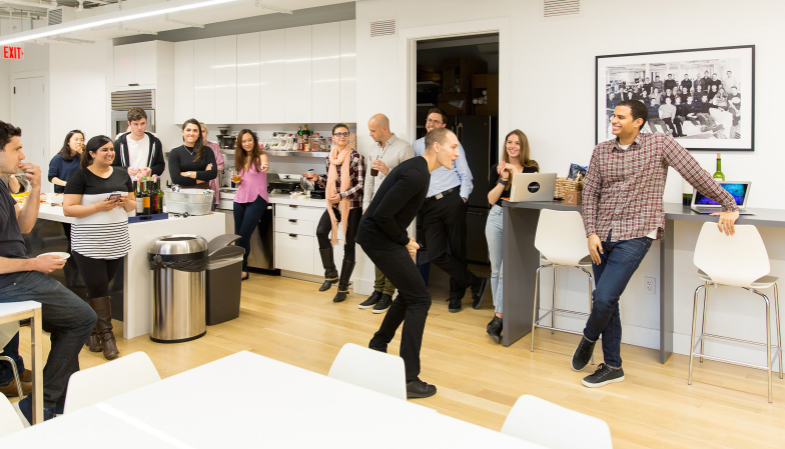 This week, New York-based real estate startup Cadre raised a $65 million Series C round led by Andreessen Horowitz.
The three-year-old startup was founded by Ryan Williams with a mission to disrupt the real estate industry at large. The company provides a new framework for investing in real estate that offers a more transparent, secure and efficient way to review and invest in transactions.
Traditionally, investing in commercial real estate was reserved for wealthy individuals who would use a real estate fund to decide which buildings to invest in. Cadre's platform operates more like a stock market, where approved sellers can apply to post vetted property deals and investors can buy portions of a specific building — with a user buying experience comparable to checking out on Amazon.But instead of buying everyday items, Cadre's price tags are more in the $50 million to $250 million range.
Since Cadre launched in 2014, the company has been relatively quiet as it gained traction among investors, institutions and endowments. In fact, the company's earliest advisors and investors include real-estate veterans Josh and Jared Kushner, former Goldman Sachs CEO and TPG's co-CEO Jon Winkelried and Vinod Khosla. The latest funding now brings Cadre's total capital raised to $130 million to date.
"We welcome Andreessen Horowitz as investors and look forward to a great partnership as we continue to scale Cadre," said CEO and Co-Founder Ryan Williams, in a statement. "With a laser focus on our mission, we're creating a platform that allows people to expand their financial futures. We believe that with technology, we can drive down marginal costs and enable broader access to attractive investment opportunities." 
Cadre now counts over 50 employees on it's team, which is based out of the Puck building in Nolita. The company also uses its own product as an employee perk, setting aside nearly a million dollars from its own assets to let all of its employees invest in deals listed on its marketplace.
The new round will be used to drive national expansion into additional markets, further develop of its data program and grow its world-class technology and real estate teams.
Photos via Cadre. 
Have a tip? Let us know.