In an ever-changing tech climate, growing and running a successful business is an enormous feat. From networking to cultivating a culture to building a scalable company, growing a startup from the ground up is a process that takes time, hard work and perseverance.
To find out what it takes to succeed in today's tech industry, we called on New York City's leading founders, experts and venture capitalists to share the most valuable piece of advice they would give entrepreneurs as we head into 2017.
Michael Jaconi, CEO and co-founder of Button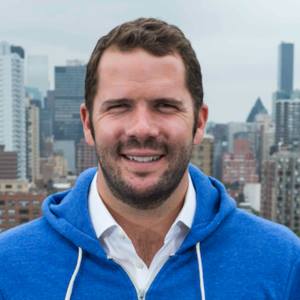 "Since founding Button, our entire leadership team has been unwaveringly committed to growth, regardless of the area of focus — be it our own capabilities as managers, our cohesion as a team, or our biggest and most important area of focus, the growth of those that have put their faith in us as leaders and joined our team.
One of the many lessons I've learned throughout my career is that the most indelible mark we can leave on our individual team members is also an outcome we can fully control (which in the startup world is a rarity). It's the growth they experience while a part of this team — whether it be personal or professional. In startups, your destiny and the success of your business is impacted by countless factors — some of which you control and some you don't. Your ability to execute, your product ingenuity and ability to learn, market factors, competitors, speed, the economy and much, much more will influence your outcome. But none of those factors can get in the way of the effort, time and resources you dedicate to the growth of your team.
So, as I tell every prospective employee considering Button, 'I'm going to do my best to make this business and you as a member of this team successful. But, like any startup, I cannot promise it. The thing I do promise is that we as a company, a team and a family will invest in you and your growth — and the mark we can leave on you through that — will be more indelible than any dollar amount you can earn.' Right or wrong, I believe in the message and try to have our actions towards this goal at Button speak louder than our words."
Amir Orad, Sisense, CEO of Sisense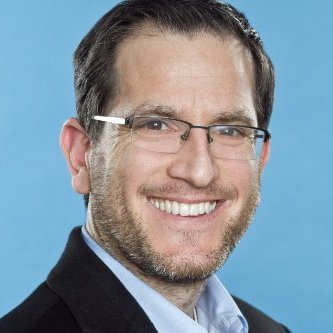 "Let yourself and your employees listen to their gut and try new things. Sometimes these decisions really pay off! Also, always give feedback, both positive and constructive. I learned this from a former mentor and partner at a previous company, who at the end of every meeting or project we made sure to provide feedback to each other.
New York's tech market, or 'Silicon Alley,' is booming right now. My advice to current entrepreneurs in the area would be to evaluate your company in terms of location and growth and ask if it will thrive in New York. The area is growing with the emergence of more venture capital investors as well as a primed tech audience right in our back yard. Additionally, many CEO's delegate too much of the recruiting process for more business-critical tasks. Recognizing that people are a company's biggest assets and a CEO should find new ways to motivate them to reach untapped potential."
Alex Iskold, Managing Director at Techstars New York City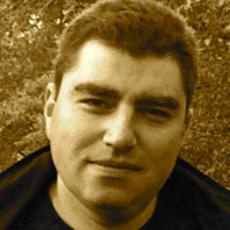 "My advice to founders for 2017 is to be prepared and be extra resilient. As the funding environment is tough, the best way to fundraise is to be prepared for a longer timeline, more meetings and asks for more traction.
Keep filling up the top of the funnel and iterating on your message, while stepping on the gas on customers and revenue. It is going to take extra resilience to survive a cooler climate."
Brad Hargreaves, Founder and CEO at Common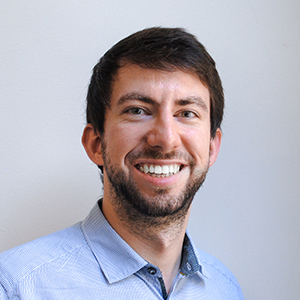 "It's never as good as it seems, nor as bad."
Leah Gilliam, VP of Education, Strategy and Innovation at Girls Who Code
"Ensure more and different voices have a place at your design or leadership table. A table surrounded with a diversity of experiences, backgrounds and perspectives makes your ideas stronger and your products more resilient. There are too many examples of design innovations gone wrong because the product team didn't understand their customers' experiences, values, and needs. Diverse teams aren't an afterthought — they're imperative for building better solutions and more rigorous ideas."
Hayden Williams, Venture Capitalist at BBG Ventures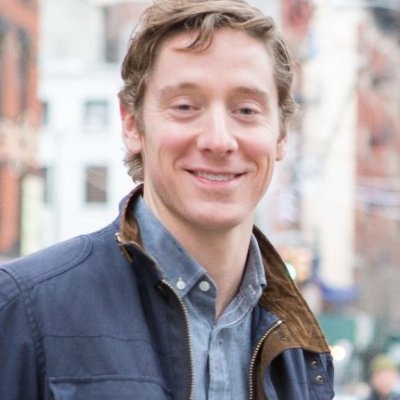 "I'll direct my advice toward founders at the earliest stages of building a company. Regardless of the investment climate and availability of venture capital, bootstrapping can be a valuable exercise for entrepreneurs. I'm not talking about value in the monetary sense (although of course you will retain ownership of your company), but instead value in the rapid prototyping and iteration that is enabled (forced) when you are capital deficient.
When startups are armed with venture capital before finding product/market fit, they have the time and money required to build polished products. This is an efficient way to end up with a beautiful product that no one wants, since your initial hypotheses are often wrong and are best disproved/confirmed by watching people use (or not use) your product.
It's incredible how much 'technology' can be faked when testing ideas. For example, if you're building a concierge-style travel service to help people make vacation plans, you might be tempted to build a slick app right off the bat. But, you could really test a lot of your hypotheses by throwing up a landing page, tying it to a Google Form, manually compiling custom itineraries and emailing them to users. The upshot is that if users/customers are willing to put up with your janky solution then you must be solving a painful problem for them.
In short, be user/customer obsessed, test before you build and get used to releasing imperfect work. If you are building airplanes then disregard everything I've said."
Charlie O'Donnell, Partner at Brooklyn Bridge Ventures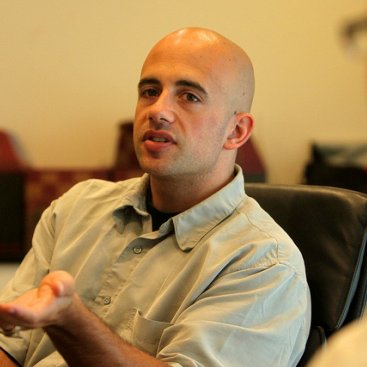 "I think we learned two big things in 2016. First, we learned the value of founder brand building. If there's any founder out there right now that doesn't think that their online personal brand and PR is a major driver towards success, then they missed the whole election cycle. Second, in the startup world, we learned that founders need to build companies with their plans for scale in mind from the beginning. When you're dealing with real human or product costs, scale isn't the answer for bad unit economics. You don't make up for inefficiency with volume. In fact, it often gets worse. That's why I like companies like Canary, whose algorithms get better and margins get better the more customers they have, or Homer Logistics, that is more efficient at scale."
Ben Sun Primary, Co-Founder and General Partner at Primary Venture Partners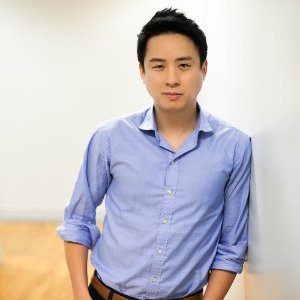 "Surround yourself with advisors who can help you solve problems that are critical for you right now. The most valuable resource for any new startup — especially those in their most nascent stages — is a strong network of expert advisors that it can call on for support in working through real tactical issues. But be choosy about those you bring into your advisory circle; do not bring on advisors merely for window dressing. We often see entrepreneurs make the common mistake of bringing on a C-level advisor whom they believe will bring credibility to their company. In reality, these are rarely the individuals who have a material impact on their business. A founder's most valuable advisors will be the seasoned operators who have done the hard work themselves and solved problems similar to your mission-critical issues.
At the end of the day, startup founders have so much on their plate that it's simply a waste of time for them to reinvent the tactical wheel. The New York City tech scene is highly collaborative, and there are plenty of people willing to share their experiences and best practices when it comes to helping a fellow founder. These are the objectives we had in mind when we created the Primary Expert Network, which now comprises 200 of the city's leading operators and functional experts."
Daniel Doubrovkine, CTO at Artsy
"In 2016 open-source went from 'should have' to 'must have.' If you want to compete for engineering talent, you no longer have a choice! Small and big companies, ranging from Microsoft and Apple to Kickstarter and DuckDuckGo, have opened large swarths of their codebases and are rapidly moving to more collaboration and sharing. Open-source by default is the way to go in 2017.
The best advice I have ever received and continue giving in 2016 to technology entrepreneurs is to be prepared for everything to change again next year. In 2016 Artsy has built a new business from scratch and has significantly expanded internationally. To support both our scale and pace that we had to revamp our entire software platform, processes and teams and are gearing up to do it again next year."
Matt Hartman, Partner at betaworks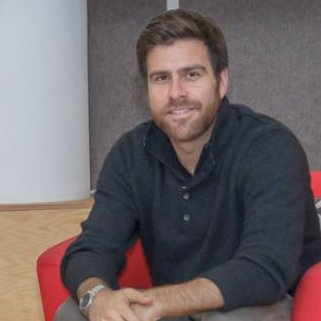 "Many expect 2017 to continue the 2016 trend of requiring more traction to get to that next stage of funding, especially going from pre-product through Series A. If your startup has a mechanism for generating revenue — ideally to get to breakeven — that's extremely powerful. It means that raising capital becomes one potential way of financing the business, but not the only way. Somewhat counterintuitively, not needing to raise capital unlocks multiple sources of potential capital into the company."
Matt Turck, Managing Director at FirstMark Capital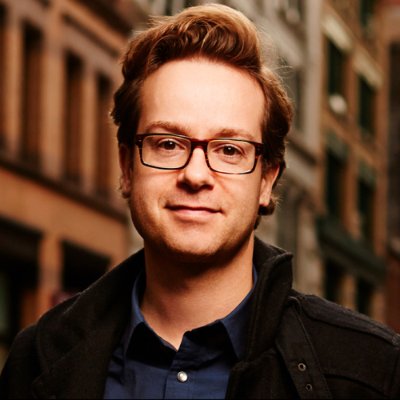 "Despite all the uncertainties in the broad political and macroeconomic background, it is a terrific time to be building and scaling a tech startup. This is true everywhere, but in particular in New York — the ecosystem is truly hitting its stride in terms of density of world-class startups, maturity of talent and availability of experienced venture capital. 2017 should be a year of focus and discipline but also ambition and boldness."
Know of a company that deserves coverage? Let us know or tweet us @builtinnewyork.