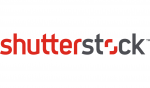 Shutterstock, Inc. operates an online marketplace for commercial digital images, videos and music. We offer various photographs covering various subjects, such as animals/wildlife, the arts, backgrounds/textures, beauty/fashion, buildings/landmarks, business/finance, celebrities, education, food and drink, healthcare/medical, holidays, nature, objects, people, religion, science, sports/recreation, technology, and transportation; illustrations and vector art images; and video footage for users engaged in producing video advertisements, commercial motion pictures, television programming, video games, interactive applications, and other video-based media. We provide products for users to enhance their visual communications, such as websites, digital and print marketing materials, corporate communications, books, publications, and video content. We also license commercial digital imagery to our customers; and offers online learning platform for digital professionals. We serve business customers, marketing agencies, and media organizations in North America, Europe, and internationally.

We offer excellent employee benefits including medical, dental, vision, retirement, discounted corporate gym memberships, tuition assistance plans, and pre-tax transit check programs. Join a fast-growing company that is already a leader in this dynamic industry!
Sales Solutions Manager, SMB
 The Opportunity:
This new Account Executive will handle prospects that prefer to communicate in either Dutch,
German, French, Italian, Spanish, Portuguese, Russian or Turkish. In addition to covering the
local business hours, this role requires someone who is fluent in English and at least one other
European language.
Responsibilities:
 Meeting or exceeding monthly sales targets by growing business and revenue within the assigned
lead list of prospective customers
 Evaluating and collecting information about prospective customers
 Creating strong relationships with key decision makers
 Building a contact list through outbound communication
 Educating accounts, prospects and decision makers on Shutterstock products and value
proposition
 Strengthening Shutterstock awareness within assigned territory or lead list
 Must be highly organized, detail oriented, and have a talent for multi-tasking
 Requirements:
 Able to conduct business and negotiate contracts in English and at least one of these languages
(Dutch, German, French, Italian, Spanish, Portuguese, Russian, Turkish)
 Experienced with high-volume calling and converting lapsed accounts
 Effective with email or phone in reaching decision makers and closing sales
 3+ years of new business sales experience
 Proven ability to foster relationships with key decision makers
 Proven results in consistently exceeding sales targets
 Ability to communicate effectively with internal departments to facilitate current and future
business requirements
 Proficient in Salesforce and Eloqua
 E-comm B2B, Saas, publishing or advertising experience a plus
About Shutterstock:
Shutterstock, a global technology company, has created the largest and most vibrant
two-sided marketplace for creative professionals to license content - including images,
videos and music - as well as innovative tools that power the creative process.
The company has expanded its portfolio to include Bigstock, a value-oriented stock
media agency; PremiumBeat, a curated royalty-free music library; Rex Features, a
premier source of editorial images for the world's media; and Webdam, a cloud-based
digital asset management platform for businesses, as well as Offset, a high-end
image collection.
Equal Opportunity Employer, M/F/D/V
Find more startup and tech jobs in NYC